*UPDATED FEB. 2021*
You have just sat through a fantastic CPD session and have lots of information buzzing through your head!
However… What are you going to actually do with this new knowledge, these fresh ideas and your newly found inspiration?
Well, as with anything worthwhile you need to sit back, reflect, review and think of the next steps.
So… what will you…
Try?
Refine?
Ditch?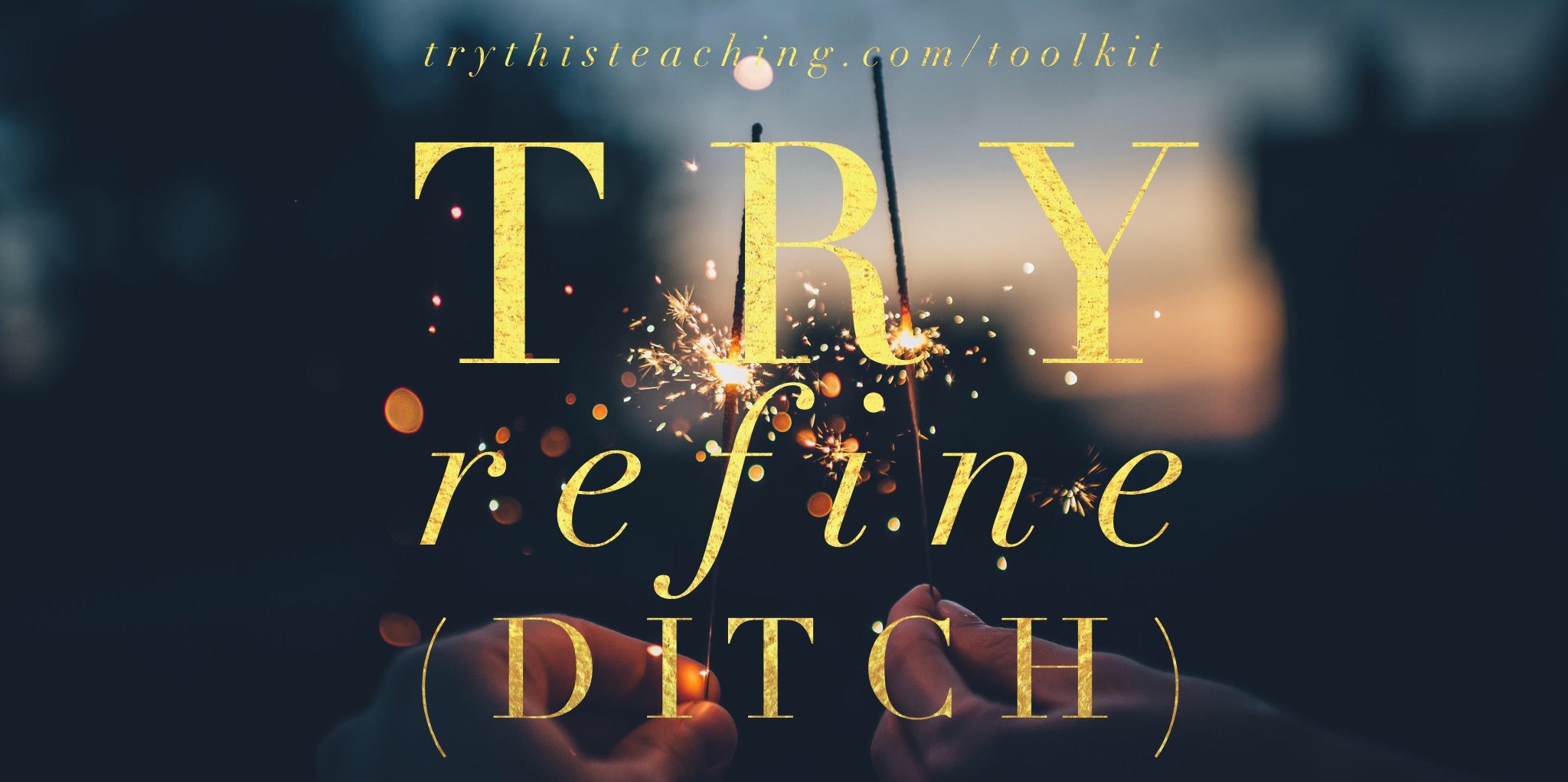 Whenever I deliver CPD I always give time for colleagues to plot out their implementation intentions.
I ask them to consider the above words in great detail. What will you now Try? What will you do as result of the information given/seen/heard?
What will you now Refine? What did you use to do, know about, but forgotten about, or just had other things overtake these ways? What will you now, tweak, re-shape, re-form again…
And finally, if you are now trying and refining some ideas, you need to also consider what will you Ditch? What will you stop doing and now no longer do!
Maybe the below table can help?
Here you can now download the edited/amended version including Metacognitive strategies courtesy of Jennifer Webb- @FunkyPedagogy! Click below.
Here is another version you can use too! Click here.
Further reading:
I wrote about Try/Refine/Ditch here.
And about Breaking Habits here.